Company Overivew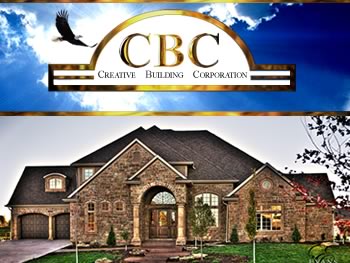 Sioux Falls Business Receives A National Honor
by KDLT News
A Sioux Falls home builder and designer is being honored as one of the best in the country. Creative Building Corporation transformed a traditional style home built in 1994 into an award winning ultra contemporary home. The Sioux Falls company won two "best in American living" awards, presented by the National Association of Home Builders. The 7,400 square foot home is located in Las Vegas, and features floor to ceiling windows and a 185-foot stream with a waterfall. They rent the home to the movie and entertainment industry.
http://www.kdlt.com/index.php?option=com_content&task=view&id=23913&Itemid=57#.UQyIzYtXzgp.mailto
Creative Building Corporation (CBC) www.creativebuilding.com is a South Dakota based Custom Design/Build company. We are a Certified Green Builder. We pride ourselves in always looking towards "green" when remodeling or building new construction.
The Vegas Views project all started with a hike up sunrise mountain to seek out the best Vegas Views. We literally stumbled upon a home that was situated on the highest spot on the mountain. It was the perfect location, perfect property, but an imperfect and outdated design.
We saw the potential to transform this 1995 family home into a "Modern Marvel".
DESIGN TEAM
Our design team consisted of Troy Stallings, Master Builder/Designer/Owner, Jane Shorma Space Planner/ Owner, and Kimberlee Olson, Assistant/ Designer. Our design team spent 4 years designing, researching, and specifying products used in this 1995 originally built custom home.
LEED (Leadership in Energy and Environmental Design)
The "Vegas Views" Home is Leed Influenced. All decisions made during the demolition were modeled through Leed. It is internationally green building standard. From the LED lighting to the Leed certified plumbing fixtures and the energy efficient heating and cooling system.
Habitat for Humanity
We love to support the Local Habitat for Humanity. On this project, we met with local officials from Habitat and we identified all the products that they wanted resell and had our finish carpenter carefully remove various items. We are proud to say that we donated over 10 container truckloads that allowed H for H to open their east side Las Vegas location.